Date of Inscription: 1997
N26 52 E100 14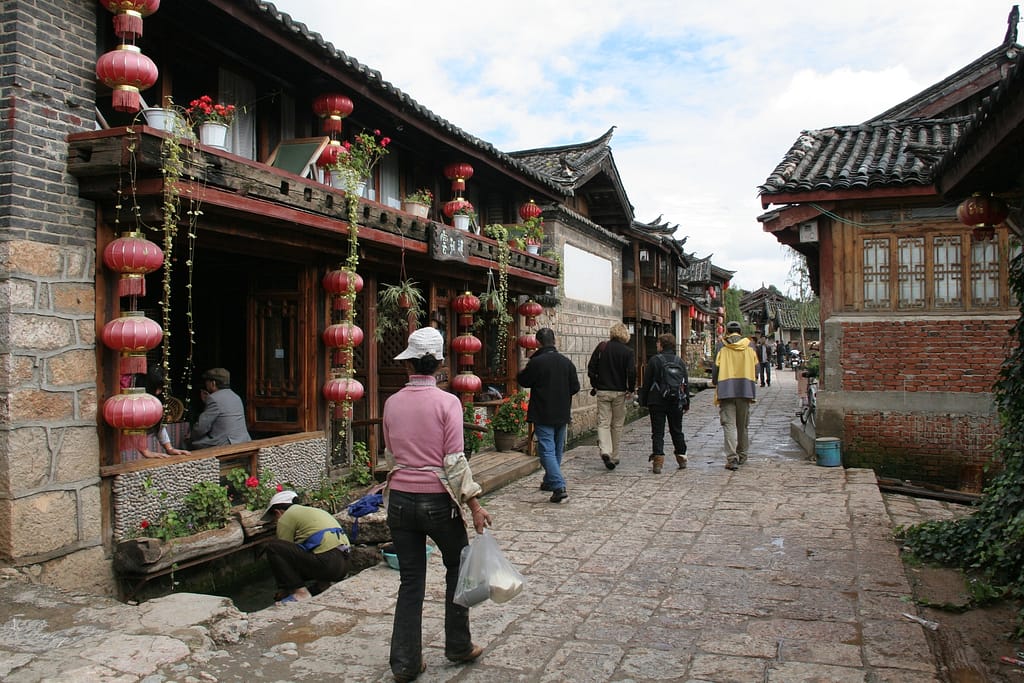 The old town of Lijiang has a history going back more than 800 years and was once a confluence for trade along the old tea horse road. The town is famous for its orderly system of waterways and bridges. It differs from other ancient Chinese cities in architecture, history and the culture of its traditional residents the Nakhi people. The town (including Dayan, Baisha and Shuhe) was registered on the UNESCO World Heritage List in December 4, 1997. Since then, the local government has taken more responsibility for the development and protection of the old city. Lijiang's tourism also boomed, and travelers from around the world flooded in; although many locals fear that due to much of the development, the town will lose its appeal. Recently, the government has started to develop additional "old city" sections adjacent to the site of the original old city. This is to accommodate the large number of tourists who walk the cobblestone streets (cars are not allowed in the old city). Evenings in the old city can be particularly rowdy, not least due to the many outdoor bars, where boisterous groups of tourists try to out sing other groups.
Three Parallel Rivers of Yunnan Protected Areas
Date of Inscription: 2003
N27 53 42 E98 24 23
The protected areas extend over 15 core areas, totalling 939,441.4 ha, and buffer areas, totalling 758,977.8 ha across a region of 180 km by 310 km. Here, for a distance of over 300 km, three of Asia's great rivers run roughly parallel to one another though separated by high mountain ranges with peaks over 6,000 meters. After this area of near confluence, the rivers greatly diverge: the Nujiang empties out at Moulmein, Burma, in to the Indian Ocean, the Mekong south of Ho Chi Minh City, Vietnam, in to the South China Sea and the Yangtse flows in to the East China Sea at Shanghai. Selected nature reserves and places of scenic beauty in this unique region were collectively awarded World Heritage Site status in 2003 for their very rich biodiversity and outstanding topographical diversity. Due to its topography and geographical location, the Three Parallel Rivers region contains many climate types. Average annual precipitation ranges from 4,600mm in the Dulongjian area in the west of Gongshan county to 300mm in the upper valleys of the Yangtse river. The protected areas are home to around 6,000 species of plants, many of which are endemic to the region. The fauna found in the areas includes 173 species of mammals, of which 81 are endemic, and 417 species of birds, of which 22 are endemic.