Date of Inscription: 1995
N19 53 20 E102 08 00
Luang Prabang is a city located in north central Laos, on the Mekong River about 425 km north of Vientiane, and the capital of Luang Prabang Province. The current population of the city is about 103,000. The city was formerly the capital of a kingdom of the same name. Until the communist takeover in 1975, it was the royal capital and seat of government of the Kingdom of Laos.
Vat Phou and Associated Ancient Settlements within the Champasak Cultural Landscape
Date of Inscription: 2001
N14 50 E105 48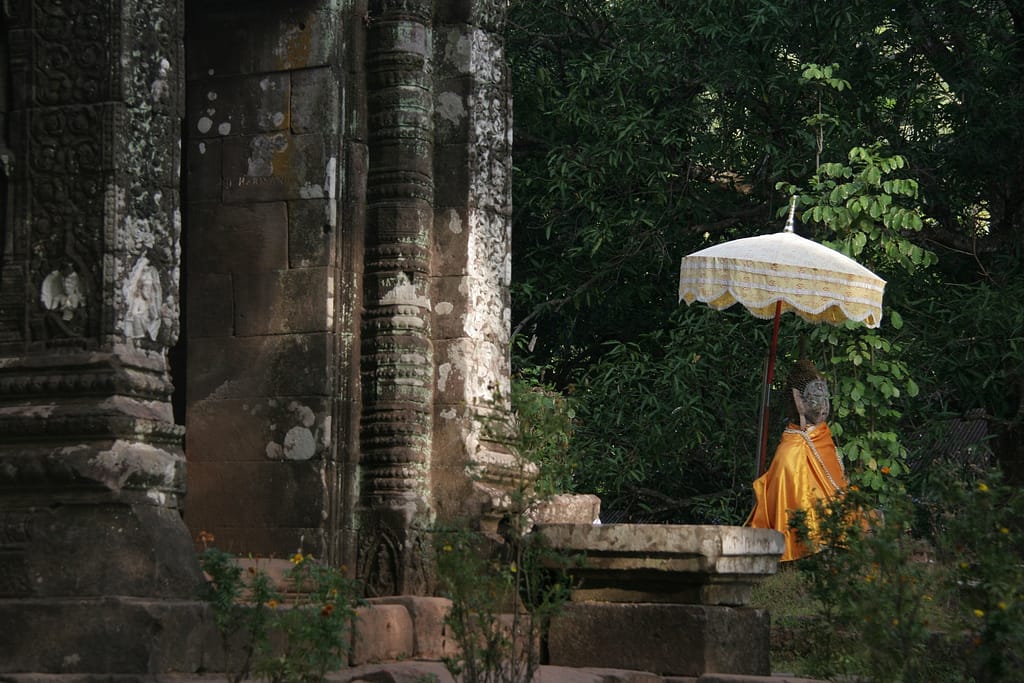 Vat Phou is a ruined Khmer temple complex in southern Laos. It is located at the base of mount Phou Kao, some 6 km from the Mekong river in Champasak province. There was a temple on the site as early as the 5th century, but the surviving structures date from the 11th to 13th centuries. The temple has a unique structure, in which the elements lead to a shrine where a linga was bathed in water from a mountain spring. The site later became a centre of Theravada Buddhist worship, which it remains today.