Date of Inscription: 1979
N27 42 14.22 E85 18 30.888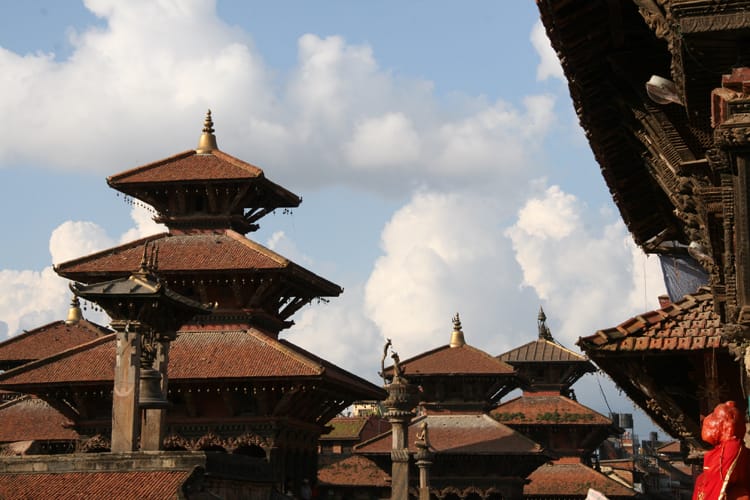 The Kathmandu Valley has at least 130 important monuments, including several places of pilgrimage for the Hindus and the Buddhists. The city of Kathmandu is named after a structure in Durbar Square called Kaasthamandap in Sanskrit, "covered shelter." This unique temple, also known as Maru Satal, was built in 1596 CE by King Laxmi Narsingh Malla. The entire structure contains no iron nails or supports and is made entirely from wood. Legend has it that the timber used for this two story pagoda was obtained from a single tree. As the city has many temples, it is also known as the City of Temples.
Lumbini, the Birthplace of the Lord Buddha
Date of Inscription: 1997
N27 28 08 E83 16 34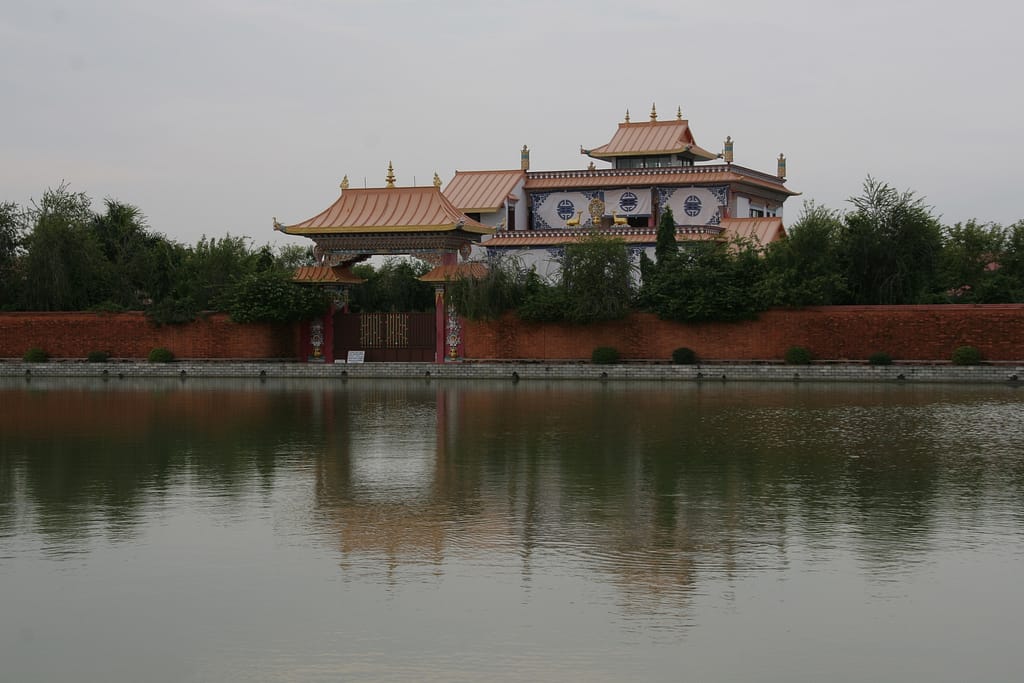 Lumbini is a Buddhist pilgrimage site in the Kapilavastu district of Nepal, near the Indian border. It is the place where Queen Mayadevi is said to have given birth to Siddhartha Gautama, who in turn, as the Buddha Gautama, gave birth to the Buddhist tradition. The Buddha lived between roughly 563 and 483 BCE. Lumbini is one of four magnets for pilgrimage that sprang up in places pivotal to the life of the Buddha, the others being at Kushinagar, Bodh Gaya, and Sarnath. Lumbini is in the foothills of the Himalaya, 25 km east of the municipality of Kapilavastu, where the Buddha is said to have lived till the age of 29. Kapilvastu is the name of the place in question as well as of the neighboring district. Lumbini has a number of temples, including the Mayadevi temple, and others under construction. Also here is the Puskarini or Holy Pond – where the Buddha's mother took the ritual dip prior to his birth and where he, too, had his first bath – as well as the remains of Kapilvastu palace. At other sites near Lumbini, earlier Buddha's were, according to tradition, born, achieved ultimate awakening and finally relinquished earthly form.